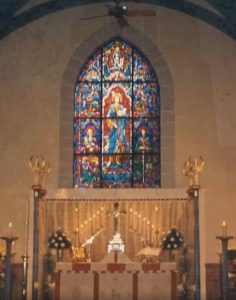 IMPORTANT NOTICE:  In-person worship is suspended at this time because of the surge in cases of COVID-19 coronavirus. We will continue services on Facebook each week until the situation improves.
Celebration of Holy Eucharist Rite Two from the Book of Common Prayer 1979
Sundays at 9:30 AM
Watch our service live and recorded on Facebook!
Order of Service for 2020-12-06 ADVENT II
For this week's sermon, click on SERMONS above.